All products are added to your cart.
BASEBALL SPIKE DARK BLUE
0 reviews
€34,95
Unit price: €0,00 /
0 reviews
Baseball Cap

0 reviews
DUE TO DELIVERY PROBLEMS, DELIVERY TIMES ARE STRETCHED TO 1 WEEK
FULFILL YOUR DREAMS
FOLLOW YOUR OWN PLAN
BASEBALL SPIKE DARK BLUE
The jeans caps from GAJES are made of beautiful japanese denim that sit comfortably and fits a casual style. By carrying these materials, the shape will slightly form around your head. These items are easy to combine, because honestly... Who doesn't wear jeans materials these days?!
Only pre-order. (Delivery end of april)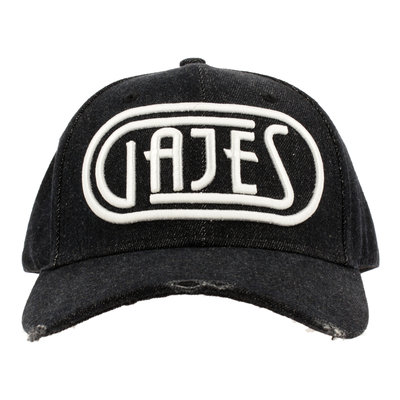 0

stars based on

0

reviews
0

stars based on

0

reviews
Related products
SPIKE LIGHT BLUE
has been added to your shopping cart
Gajes Baseball Cap Spike Light Blue
SPIKE KIDS KICKASS
has been added to your shopping cart
Gajes Baseball Cap Spike Kids Kickass
PASSION NAVY/WHITE SHIRT
has been added to your shopping cart
Gajes T-Shirt Passion Navy/White Regular Fit
Others also bought
SPREAD LOVE SHIRT
has been added to your shopping cart
Gajes T-Shirt Offenders ''SPREAD LOVE" Regular Fit
OWN PLAN DUST HOODIE
has been added to your shopping cart
Gajes Hoodie "Own Plan" Dust Patch Regular Fit
CLASSIC LOGO GREY/WHITE HOODIE
has been added to your shopping cart
Regular Fit Hoodie
CLASSIC LOGO BLACK/WHITE HOODIE
has been added to your shopping cart
Regular Fit Hoodie