All products are added to your cart.
BASEBALL DAIM OLIVE
0 reviews
0 reviews
Gajes Baseball Cap Daim Olive
Delivery time
2 a 3 days Delivery

0 reviews
NEW PRODUCTS ARE ON THE WAY
FULFILL YOUR DREAMS
FOLLOW YOUR OWN PLAN
BASEBALL DAIM OLIVE
The DAIM GAJES caps are standing for the fashion caps. The innovative closure gives a unique feeling to these plain caps that generates an adult and fashionable look. Luxury feeling guaranteed!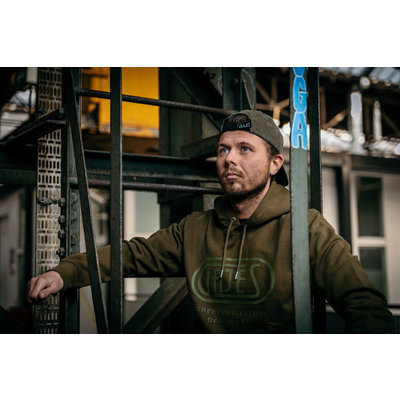 0

stars based on

0

reviews
0

stars based on

0

reviews
Related products
OFFENDERS GEAR ARMY
has been added to your shopping cart
Gajes Fanny Pack XL 'Offenders' Army
PASSION OLIVE HOODIE
has been added to your shopping cart
Gajes Hoodie Passion Olive Regular Fit
OWN PLAN DUST HOODIE
has been added to your shopping cart
Gajes Hoodie "Own Plan" Dust Patch Regular Fit
Others also bought
PASSION OLIVE/BLACK SHIRT
has been added to your shopping cart
Gajes T-Shirt Passion Olive/Black Regular Fit
PASSION BLACK HOODIE
has been added to your shopping cart
Gajes Hoodie Passion Black Regular Fit
CLASSIC LOGO BLACK/WHITE HOODIE
has been added to your shopping cart
Regular Fit Hoodie
SPREAD LOVE HOODIE
has been added to your shopping cart
Gajes Hoodie Offenders ''SPREAD LOVE" Regular Fit