All products are added to your cart.
SNAPBACK CORKY
0 reviews
€34,95
Unit price: €0,00 /
0 reviews
Gajes Snapback Cap Corky

0 reviews
DUE TO DELIVERY PROBLEMS, DELIVERY TIMES ARE STRETCHED TO 1 WEEK
FULFILL YOUR DREAMS
FOLLOW YOUR OWN PLAN
SNAPBACK CORKY
The Corky cap is an iconic GAJES snapback and features the premium feeling by using cork in combination with cotton. GAJES is no longer GAJES without this brown classic Corky. If you've rocked it for a long time and he's no longer like new, order another one before he's no longer available.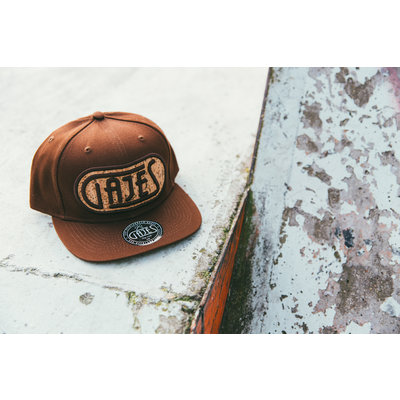 0

stars based on

0

reviews
0

stars based on

0

reviews
Related products
PASSION BLACK/WHITE SHIRT
has been added to your shopping cart
Gajes T-Shirt Passion Black/White Regular Fit
PASSION WHITE/BLACK SHIRT
has been added to your shopping cart
Gajes T-Shirt Passion White/Black Regular Fit
PASSION OLIVE HOODIE
has been added to your shopping cart
Gajes Hoodie Passion Olive Regular Fit
Others also bought
OWN PLAN SUNSET
has been added to your shopping cart
Gajes Hoodie ''Own Plan'' Sunset Patch Regular Fit
PASSION OLIVE/BLACK SHIRT
has been added to your shopping cart
Gajes T-Shirt Passion Olive/Black Regular Fit
OFFENDERS GEAR ARMY
has been added to your shopping cart
Gajes Fanny Pack XL 'Offenders' Army
OWN PLAN DUST HOODIE
has been added to your shopping cart
Gajes Hoodie "Own Plan" Dust Patch Regular Fit
CLASSIC LOGO BLACK/WHITE HOODIE
has been added to your shopping cart
Regular Fit Hoodie