All products are added to your cart.
T-SHIRT BLAZE BLACK
0 reviews
0 reviews
Gajes T-Shirt Blaze Black Regular Fit

0 reviews
NEW PRODUCTS ARE ON THE WAY
FULFILL YOUR DREAMS
FOLLOW YOUR OWN PLAN
T-SHIRT BLAZE BLACK
These GAJES T-shirts are made from organic cotton and are therefore wonderful to wear. Although we like to challenge authorities, we naturally respect nature. The Blaze shirts are ON FIRE and ready to give your life some extra fire.
Note: Organic cotton can often shrink slightly after the first x wash.
(If you would like to wear a little more oversized, buy a size up.)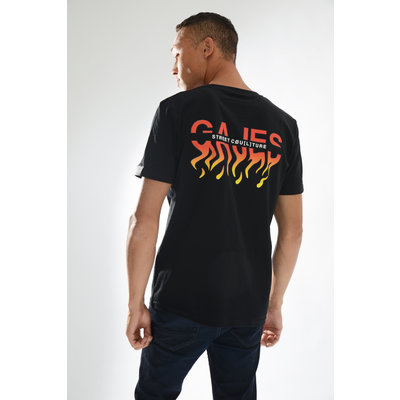 0

stars based on

0

reviews
0

stars based on

0

reviews
Related products
CATCHER GREY/BLACK
has been added to your shopping cart
Gajes GJS Baseball Cap Catcher Grey/Black
Others also bought
CLASSIC LOGO GREY/WHITE HOODIE
has been added to your shopping cart
Gajes Hoodie Classic Logo Grey/White Regular Fit
CLASSIC GEAR BLACK
has been added to your shopping cart
Gajes Fanny pack XL 'Classic' Black
BLAZE WHITE
has been added to your shopping cart
Gajes T-Shirt Blaze White Regular Fit
ARCH CORDEROI
has been added to your shopping cart
Gajes Snapback Cap Arch Corderoi